Social Mission – Project Zawadi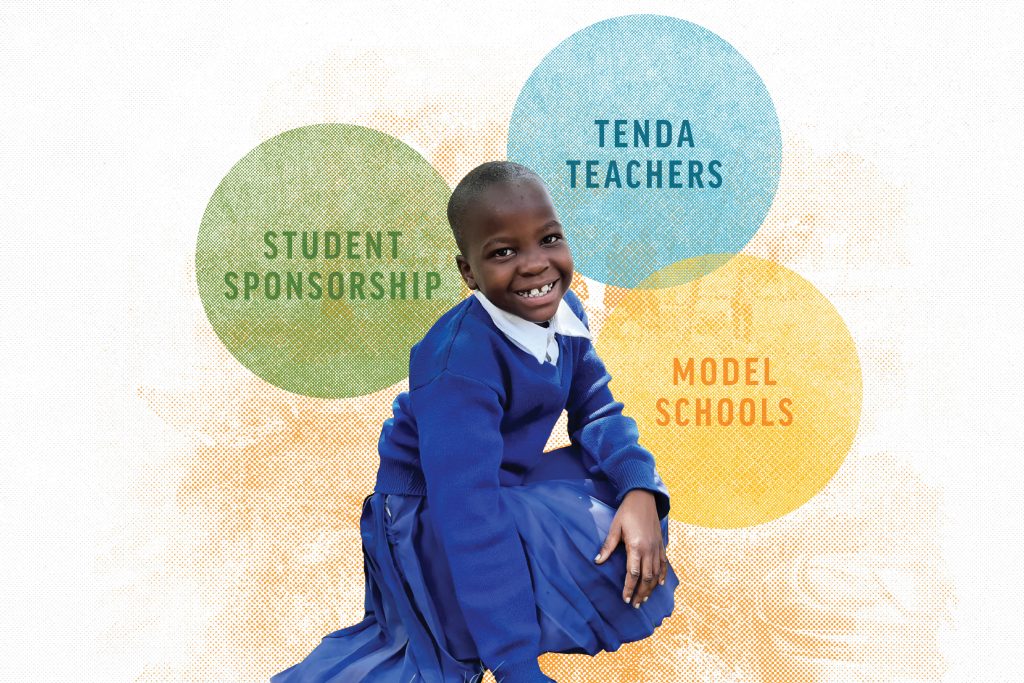 Founded in 2000, Project Zawadi was the inspiration to start Access 2 Tanzania. We view Access 2 Tanzania as a "social enterprise" because it was created to advance Project Zawadi's educational nonprofit work in rural Tanzania as well as provide high quality safari experiences for our guests. Project Zawadi has been working to ensure Tanzanian children and youth have access to a quality education for more than 20 years by providing student sponsorship, school support, and teacher professional development training.
In addition to providing financial support to Project Zawadi, Access 2 Tanzania also offers in-kind support on the ground in Tanzania by way of vehicle and administrative support. In recent years, our team of guides and staff have led a benefit fundraiser during the Kilimanjaro Marathon (February). Due to the resounding success of their efforts, the team has decided to make this an annual fundraising event to support Project Zawadi.
We realize that some people who travel to Tanzania may have a desire to give something back to Tanzania. When that happens, we will provide insight and guidance to individuals who wish to provide that support.
More than 50% of Project Zawadi supporters were once travelers with Access 2 Tanzania. In fact, our very first safari client is one of our most ardent supporters. We couldn't be more proud and honored to have earned the support and trust of our past guests to further the mission of Project Zawadi. To donate to Project Zawadi click here.
Project Zawadi's Mission:

To Ensure Tanzanian Children And Youth Have Access To A Quality Education.

Project Zawadi's Strategy:

Project Zawadi learns from and collaborates with Tanzanian communities, schools and teachers to design and deliver effective initiatives that are sustainable, replicable and culturally relevant.

Project Zawadi's Guiding Principles:

Access to a quality education is a human right.
A quality education addresses the needs of the whole child–physical, emotional, social and intellectual.
Change takes time and requires a long-term commitment.
Vulnerable children need the cultural and familial stability provided by their communities and schools.
Designing effective community-owned programs requires attention to how gender, class, race, and historical legacies impact our work as well as respect for local knowledge, expertise, and culture.

To learn more visit www.ProjectZawadi.org/welcome